News
Cheerful girl's session
Saturday, January 7, 2023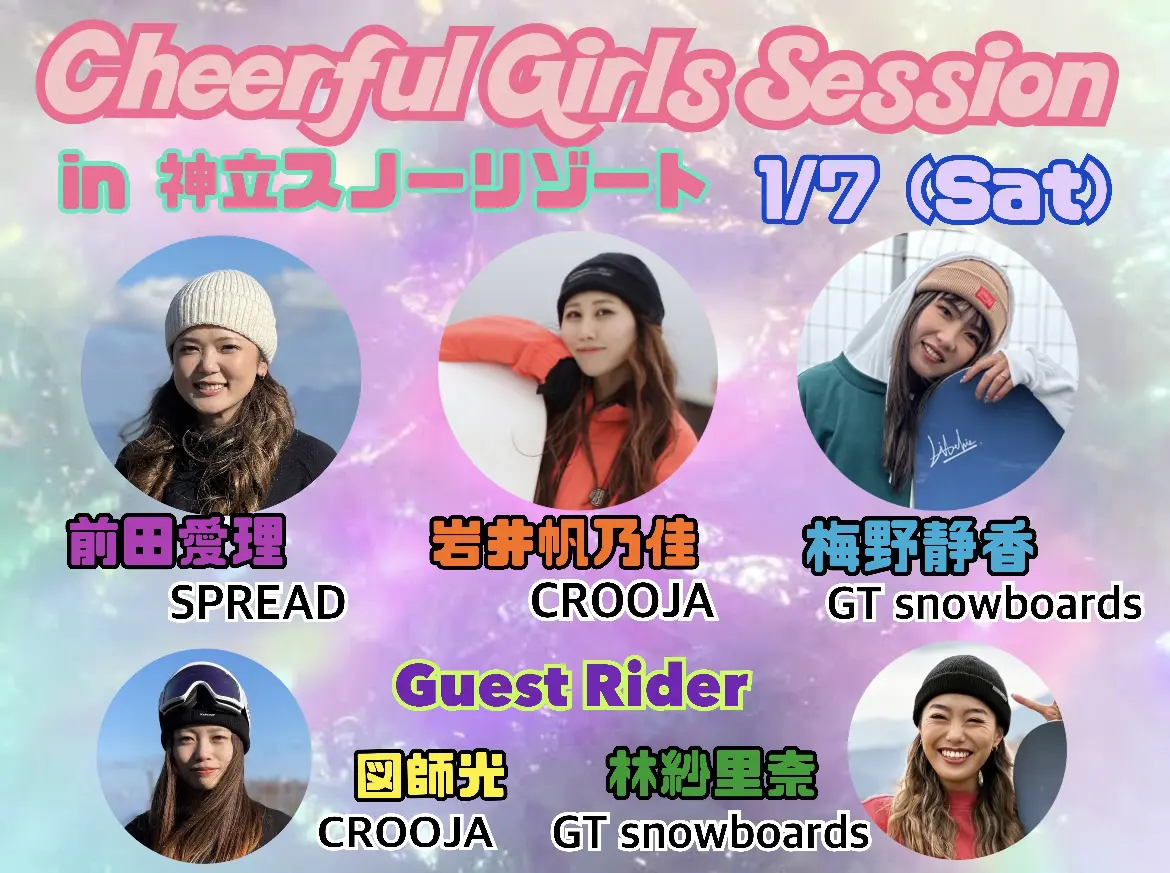 Girls border gathering ❤️🔥.
Want to make friends on the slopes? ✨
Chihiru, the snowboarding girls' promotion team, is going to visit Kandatsu Snow Resort again this year 😍❤️🔥.
This time, Sarina (Sarina Hayashi) and Hikari (Hikari Zushi) from Okumino-Girls will come to visit us as guests of the support team 🤗💕.
フリーセッションはもちろん、<br>お楽しみゲーム(プレゼントもらえるかも!?🤭)などなど、企画しております🙌🎶
Let's have a great time with members you normally can't ski with❣️.
A big gathering of grit girls from all over the place! Let's have fun and ski together!
Riders will give you advice on how to improve your skills.
Participating riders
Honoka Iwai, Shizuka Umeno, Airi Maeda, Sarina Hayashi, Hikaru Zushi
Date: Saturday, January 7, 2023
Participation fee: 2,500 yen
Time Schedule
8:30Reception desk opens
9:00 Opening Ceremony Photo Shooting
9:30 - 11:30 a.m. Session
12:00-13:00 Lunch
13:00-15:00 Afternoon Session
15:15 Fun raffle
To apply, please click Click here from
If you have any questions about this event, please contact Cheerful girl's session management. (Kandatsu will not be able to reply)
4121-1 Kandatsu, Yuzawa-cho, Minamiuonuma-gun, Niigata 949-6102
Kandatsu Snow Resort
tel.
025-788-0111
KANDATSU SNOW RESORT All Rights Reserved.