A park produced by Atsushi Ishikawa for intermediate and advanced skiers!
With kickers of different sizes and a wide variety of items, this is the perfect place to hone your technique.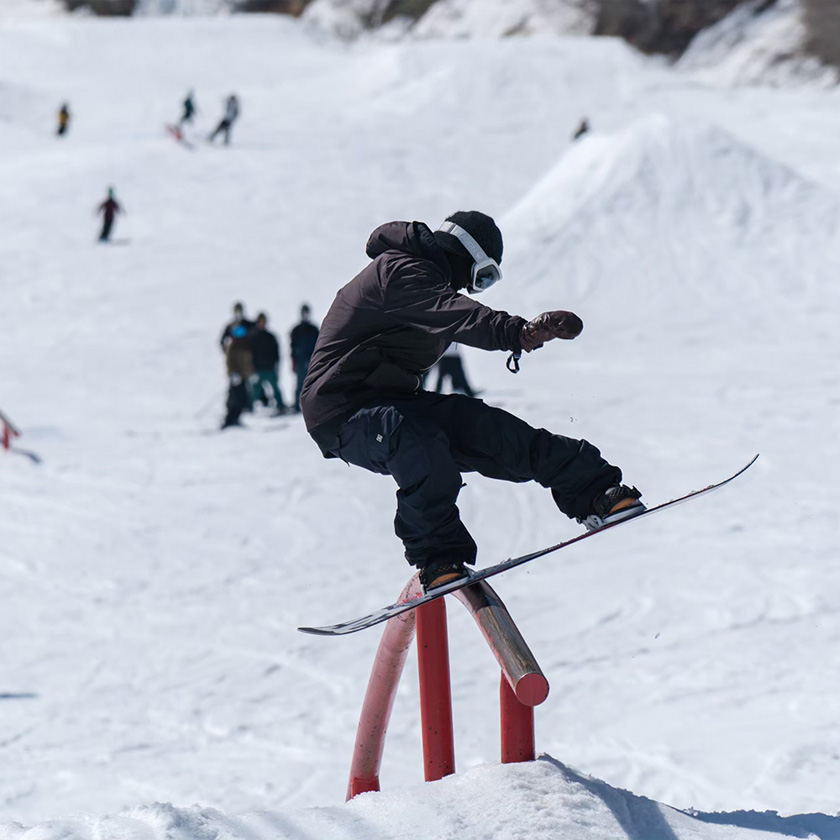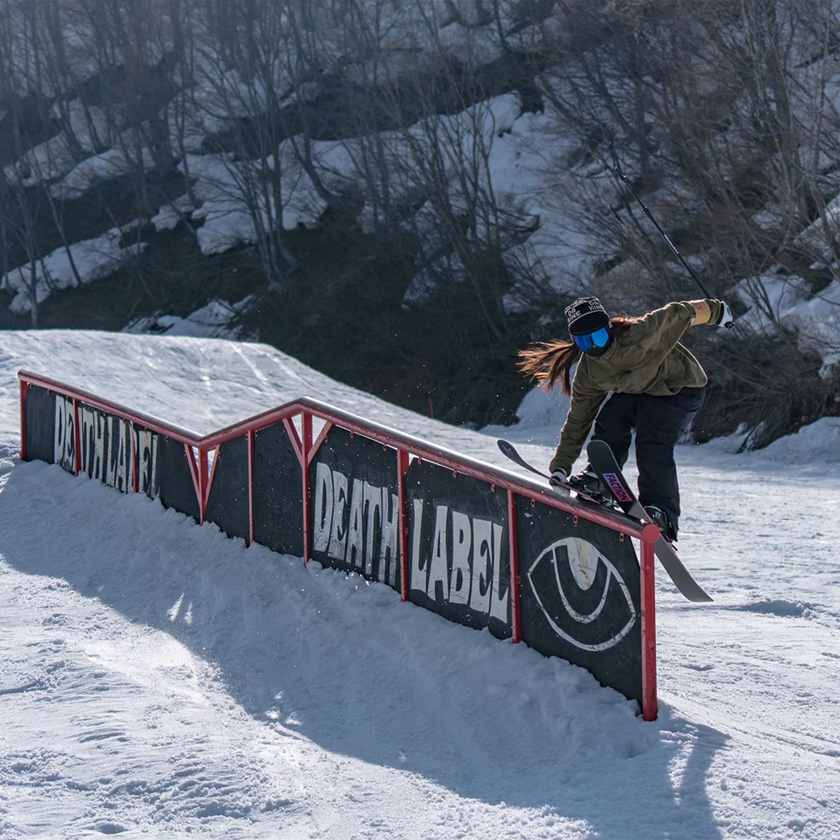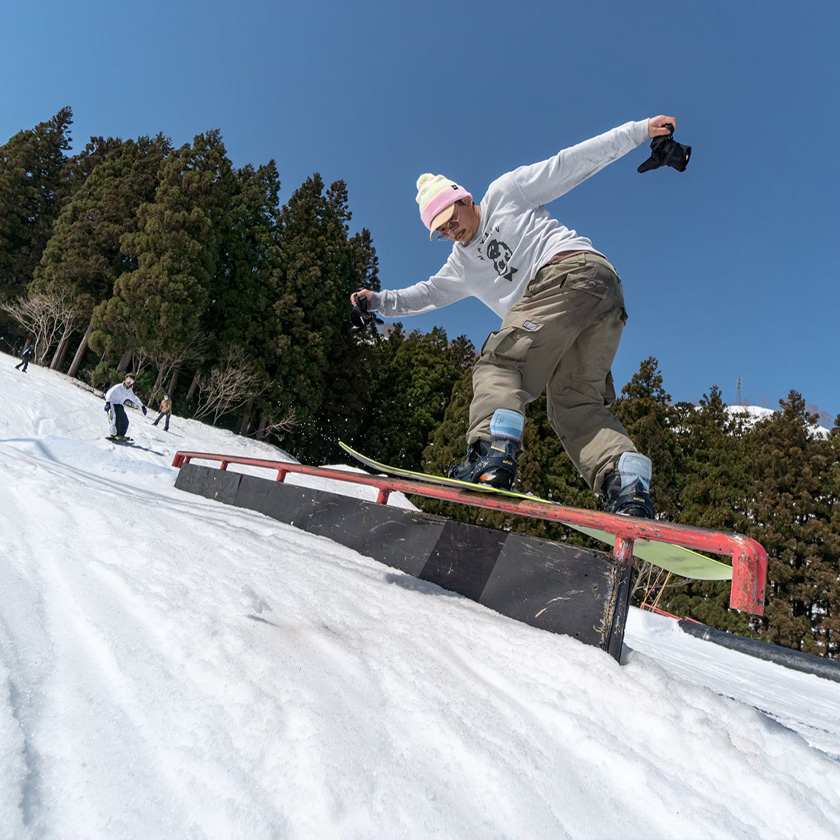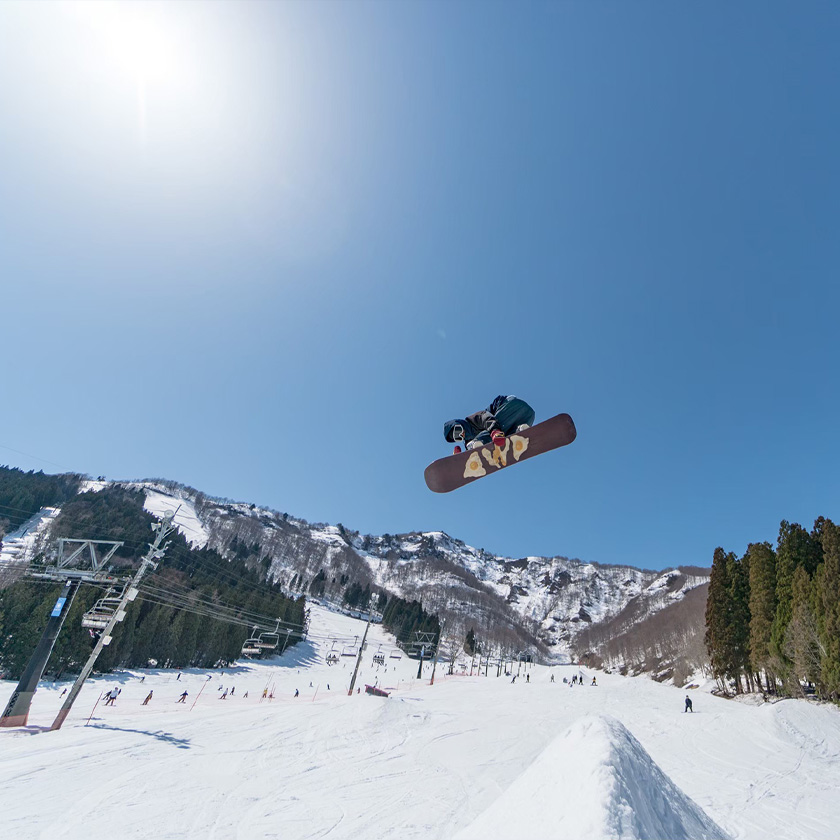 Current Layout
*There may be slight differences when digger work is in progress due to snowfall conditions, etc.
PRODUCE
SCLOVER

Currently Re:crew. Established in 1998. With some of the best skills in the country, this team of riders has made the snowboarding world a better place. They have recorded many records in domestic competitions, and have performed well in international competitions such as TOYOTA BIG AIR, NISSAN X-TRAIL JAM, SLOPESTYLE, and so on.
Members: Atsushi Ishikawa, Ryuichi Kabata, Wataru Takigawa, Naoki Imae

Atsushi Ishikawa

Professional Snowboarder

With an eye not only on the contest scene but also on the world, he is a top rider who continues to grow day by day by filming with international riders. He is also actively involved in snowboard equipment development and sales activities, and has a strong awareness of the need to enliven the scene as a whole, earning him the trust of manufacturers. He is one of the leaders of the current snowboard scene.